What a valuable and emotional experience it was to work at this event. The 40 year anniversary or CRAN and the 80th birthday of Mrs. Ximena, the founder of this wonderful organisation.
We started with a meeting with the organising team – creating an initial draft of the timeline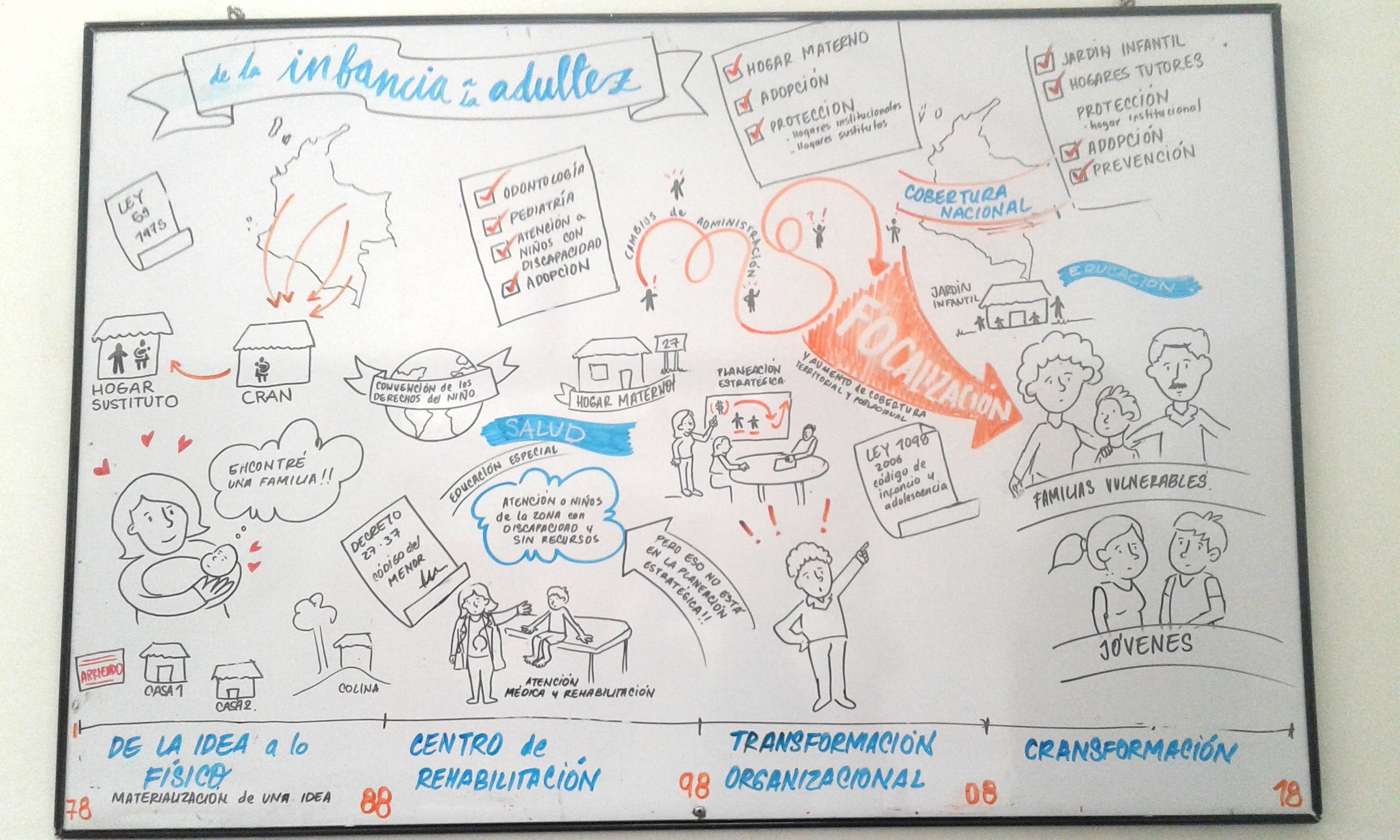 which we then drew live during the event, adding the key points of a world café conversation, exploring through stories, the values behind the organisation.

And we closed with an exploration of future aspirations.