---
The International Union Superiors General (UISG) has held annual meetings to discuss and carry out actions to support religious and social initiatives worldwide. After the Covid-19 pandemic crisis, presential meetings were affected but digital tools brought an immense opportunity. In an event without precedents, UISG made a new call under the premise of Embracing Vulnerability on the Synodal Journey.
---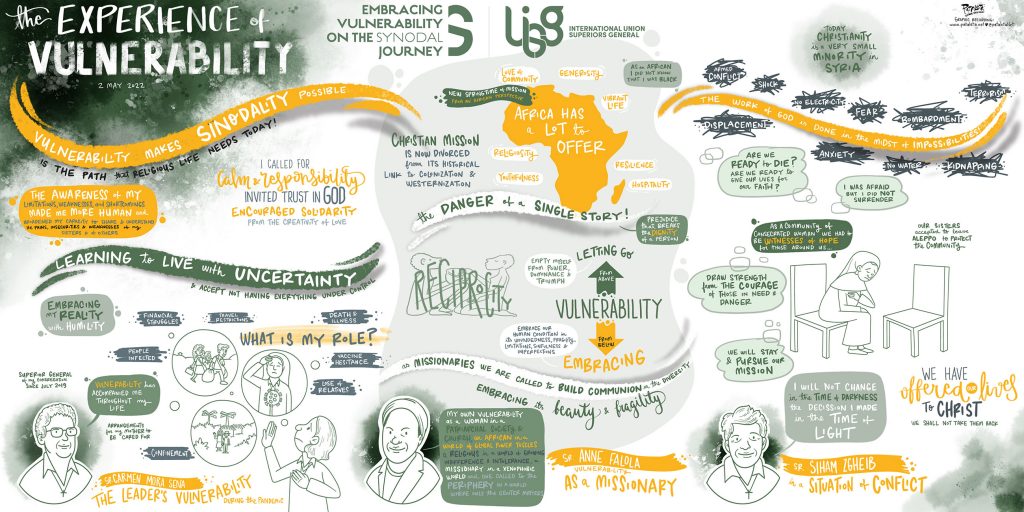 ---
Over 700 Superior Generals, representatives of 71 countries from Europe, Africa, Asia, and America were part of the 2022 Plenary Assembly. Our team (Zulma Patarroyo, and Margarita Reyes along with Laura Peralta and Delphine Boghos) visually captured the essential elements of this new hybrid meeting that covered topics on Vulnerability, Processes Synodal, Religious Life and Sonality, Peripheries, and Actions for Transformation. The event took place simultaneously in various languages ​​and was recorded in English and Spanish.
---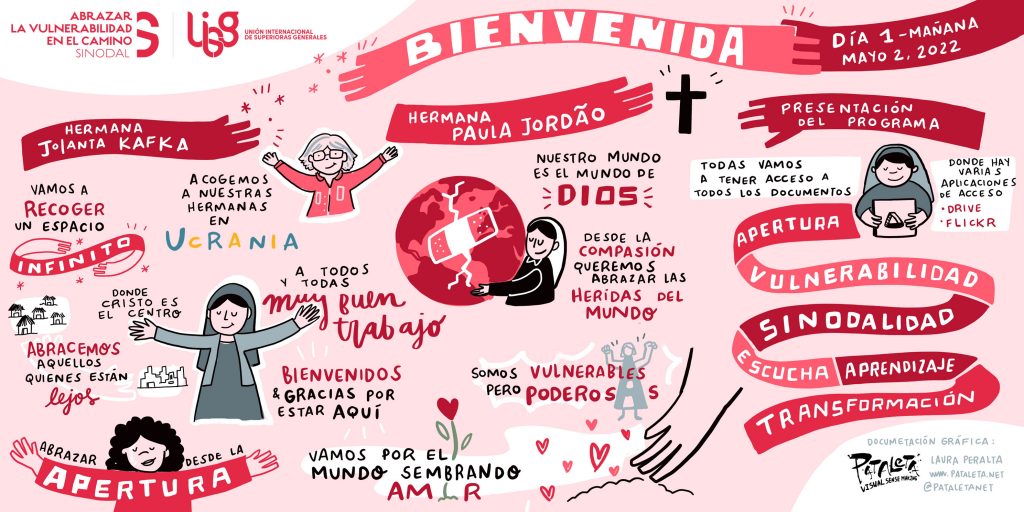 ---
The graphic recording carried out by our team has played a fundamental role. We provided a tool that not only made visible the experiences of women within the Church and their support towards different causes, but it has also helped the organization to develop new spaces for reflection and socialization to give continuity to the dialogue.
Find further information about this project and watch exclusive interviews with our graphic recorders here.